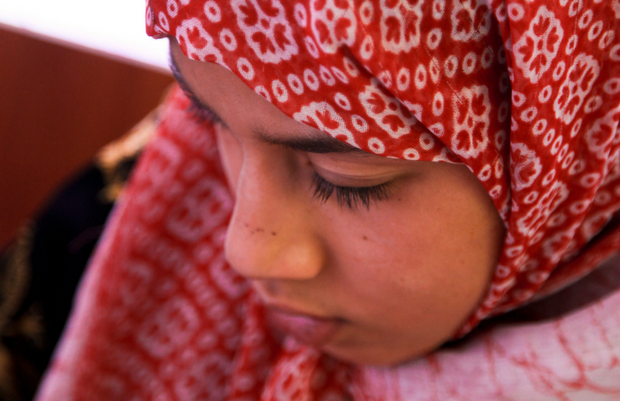 Treated like a slave
Zarifa had never felt heard before she came to Hagar. She was married at a young age to a man with an abusive family, but like many girls her age, she really just wanted to go to school. She wanted to get a job. She wanted to live safely and independently as someone with agency and control over her own life.
Her husband beat her, and she watched as his brother beat their mother. Zarifa was devastated when the same woman who had endured years of beating from the men in her family attacked her while she was pregnant and killed the baby. She experienced unimagineable pain when her brother-in-law beat her son to death with the butt of a gun, and another brother-in-law beat her youngest daughter to death. She watched her children suffer at the hands of people who were supposed to take care of her. Zarifa heard their cries, and felt their pain, in ways that no one had ever been able to feel hers.
A neighbour found out what had happened to Zarifa and offered her a home with the promise of living like sisters. But from the moment she arrived, she was treated "like a slave." Zarifa was overworked and uncared for, and described her time with her neighbour as prison-like. One day, when no one was watching, Zarifa escaped. She encountered the Human Rights Commission through the kindness of a stranger and eventually was directed to a Hagar shelter where she found her first safe place to live.
When she arrived, she didn't speak. "All I felt was pain and emptiness. I was so ashamed of what had happened to me. And I hated myself for it."
As Zarifa stayed at the shelter and became a part of Hagar's Economic Empowerment programme. There, she received training on skills for employment like teamwork, problem-solving and self-management. When she was finished she got a job at a local milk and cheese factory.
"I realise now that I don't have to hate myself because of what happened to me, that it's alright for me to heal and it's alright for me to begin again. A good life is all I've ever really wanted."